The organisations foundation stones that enable us to establish Corporate goals and objectives and drive achievement of the Vision.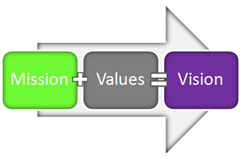 Mission
Launched from a strong platform of international contact networks, skills, knowledge and expertise, RMS MISSION is to deliver compliant resource management contracting services to international and local Clients that require locally managed contract solutions to support the delivery of their projects.
Vision
Our VISION is to become one of the five globally recognised key players of international resource management and contract solutions in each of the regions we operate.
Values & Culture
Our VALUES reflect the core behaviour of the people within our organisation. They enable us to build strong working relationships and drive us to success.
| | |
| --- | --- |
| | We are committed to delivering SERVICE EXCELLENCE to our Clients and Suppliers. |
| | |
| | Our PEOPLE are encouraged and empowered to achieve personal, team and corporate objectives and share in the company's success |
| | |
| | INTEGRITY and HONESTY are core values for our company; we want to be considered as a professional organisation that you can trust |
We encourage our people to have a CORPORATE and SOCIAL RESPONSIBILITY to the environment, culture and communities in which we operate.